04.03.20—15.03.20
Locatie: ARGOS
media annex(e): Isabelle Tollenaere
screening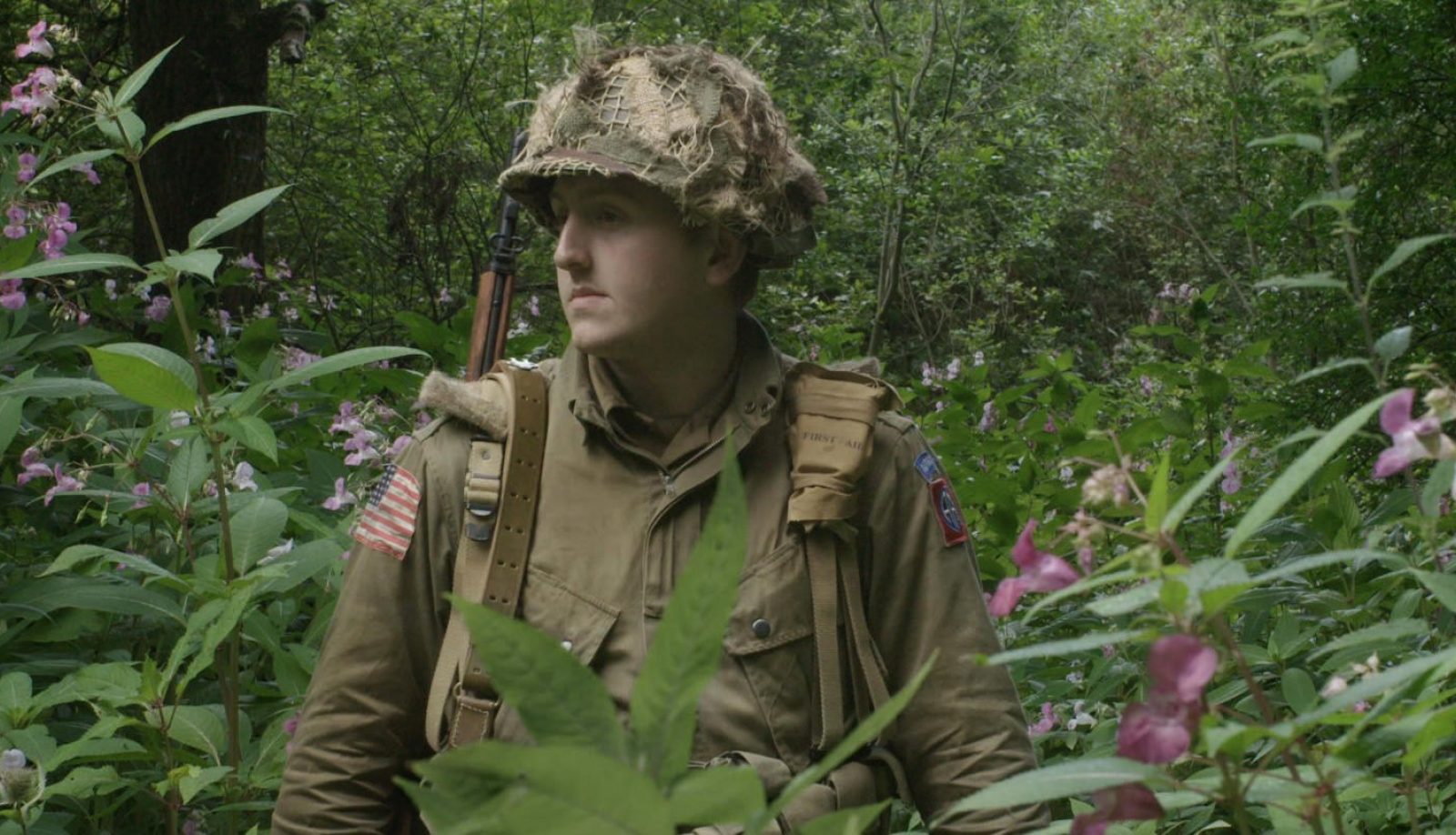 De media annex(e) is gesloten ten gevolge van de COVID-19-maatregelen.
In onze lobby kan je voortaan, boven het onthaal, de media annex(e) vinden, waar je al onze distributie-, collectie- en onderzoeksactiviteiten kan ontdekken aan de hand van boeken, documenten, objecten en films.
Momenteel kan je volgende film bekijken uit onze distributiecatalogus:
Isabelle Tollenaere, The Remembered Film (2018)
In The Remembered Film young soldiers from previous wars are seen roaming the woods aimlessly. They wear the uniforms of the Soviet troops, the Wehrmacht or the American military forces during the Vietnam war. In interviews, they share war memories they can't possibly have experienced themselves, but which have taken root in their memory. A friction between imagination and reality arises, from the fiction to which the boys testify but haven't experienced, but which genuinely has imprinted a memory in their minds, in the midst of other real-life memories. Thus unfolds the intrinsic relationship between storytelling, memory and history. How forming memories is subject to fictionalisation. Just as history is a process of creative storytelling, a subjective construction.
Zin in meer? Blader dan gerust ook eens door onze volledige catalogus op de mediatheekcomputer...